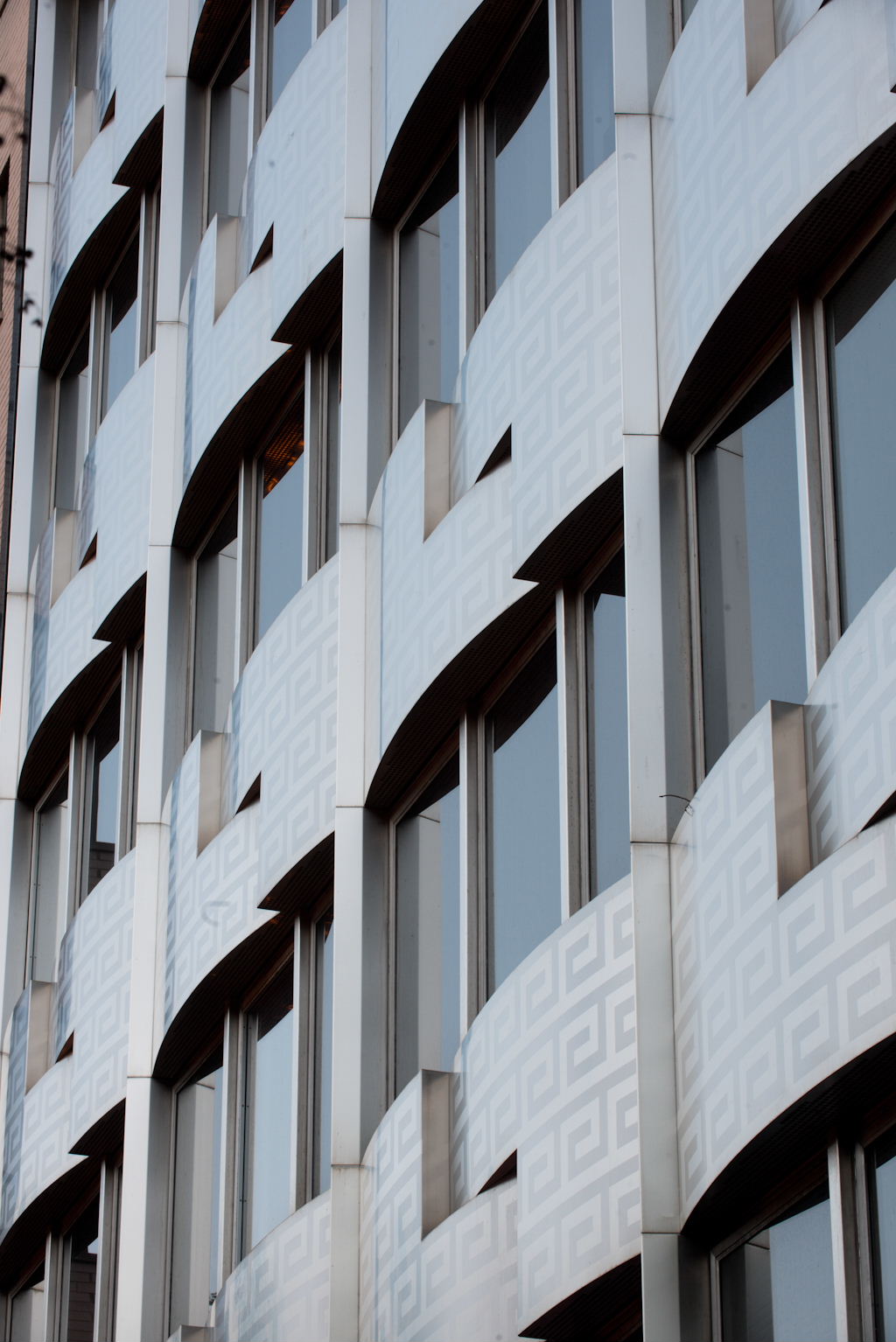 Metalwërks® Sculpted frees designers to create iconic facades more easily and affordably than ever before by elevating three-dimensional wall panels to entirely new heights.
This innovative dry-set rainscreen system features three complementary and interchangeable wall panel design schemes that produce the boldest three-dimensional forms possible.
Additionally, for enhanced visual expression, the 100% solid metal system is engineered for easy integration with LED lighting and features opportunities to incorporate other ornamental design elements. Plus, Sculpted provides opportunities to incorporate integrated planters and irrigation for growing vegetation.
Whether Sculpted is incorporated throughout the entirety of the building envelope or used solely for accented or featured areas, such as outdoor meeting spaces, the system easily interfaces with all other Metalwërks systems and alternative facade materials.
Sculpted may be installed over continuous masonry, concrete, or as the outer cladding in a wall assembly that incorporates continuous insulation and a suitable air and water barrier. Sculpted is also ideal for interior applications such as lobbies and atriums or any special gathering area.
Metalwërks can work with a design team to create other three-dimensional forms that meet your vision or design intent.
Parametric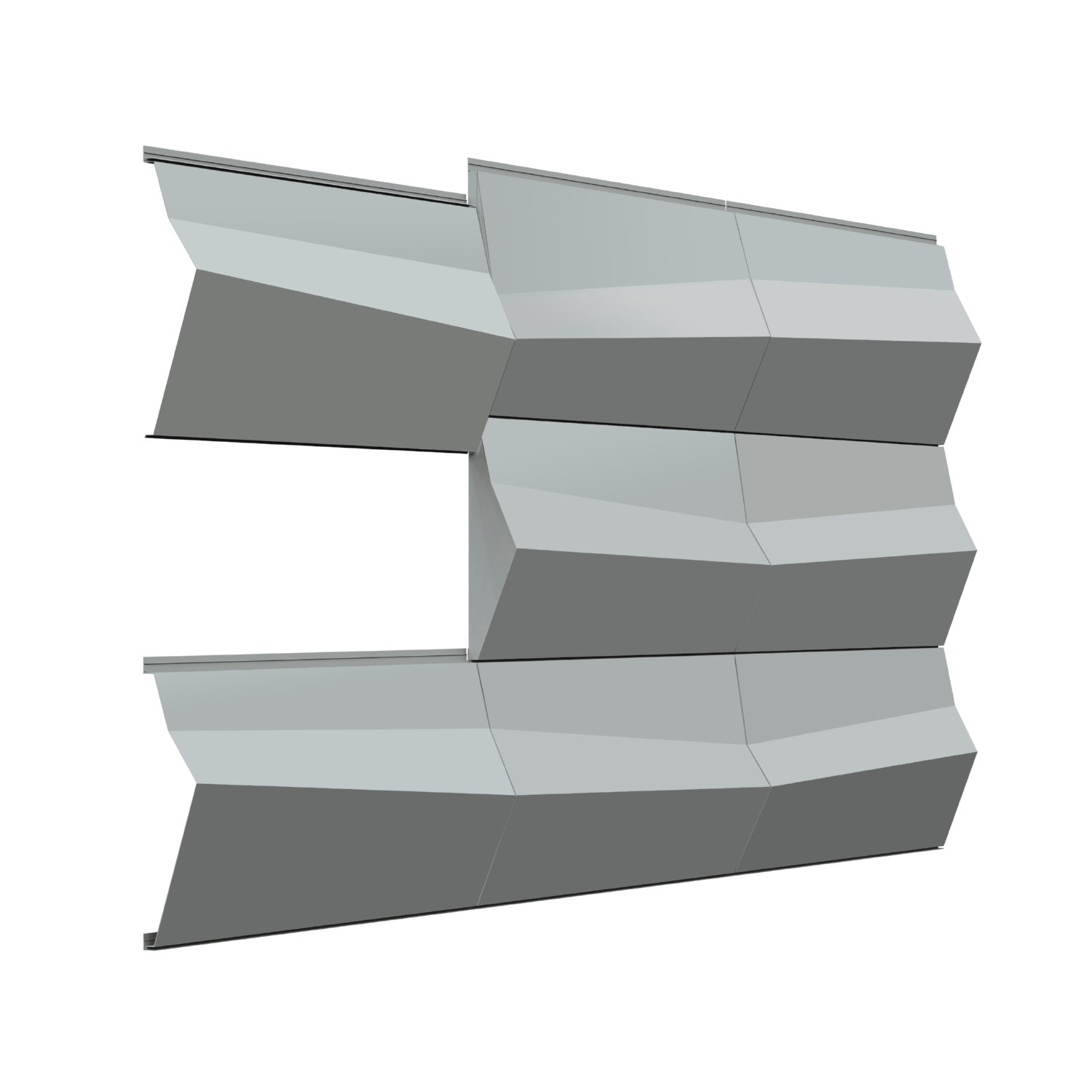 View 3D Rendering Parametric panels are the most intricate with a unique sloping and tapering style. These panels may be installed horizontally or vertically, and allow for the addition of custom transverse score patterns, cut holes, graphics, letters or logos which can also be backlit with Integrated LEDs. Holes can also be incorporated for receiving planters for growing vegetation. Parametric offers a high degree of 3D design options.
Ribbon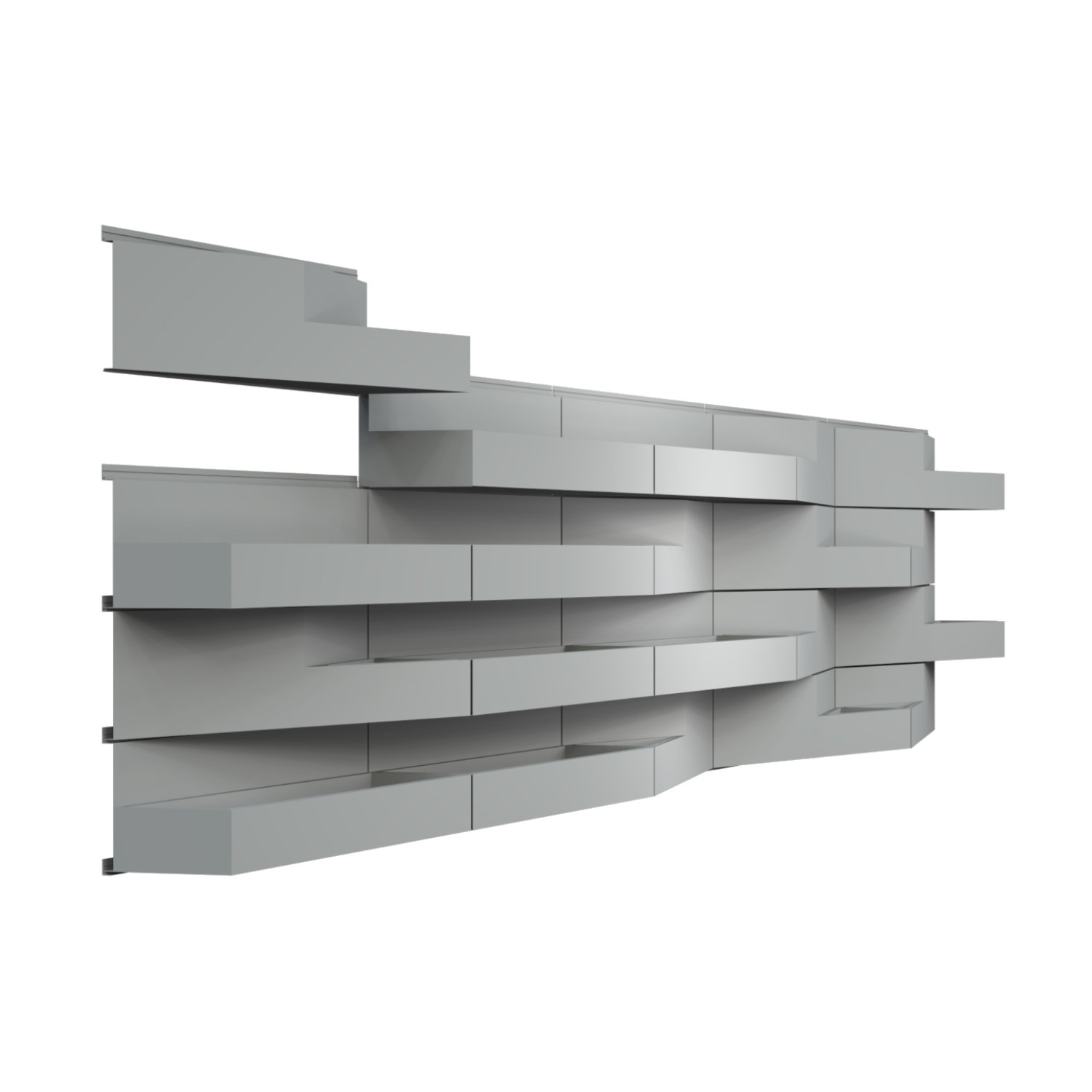 View 3D Rendering Ribbon panels install horizontally to create an elegant and intriguing basket weave pattern. Ribbon panels can also accommodate integrated, automated or manual irrigation systems, planters and LED accent lighting.
Minimal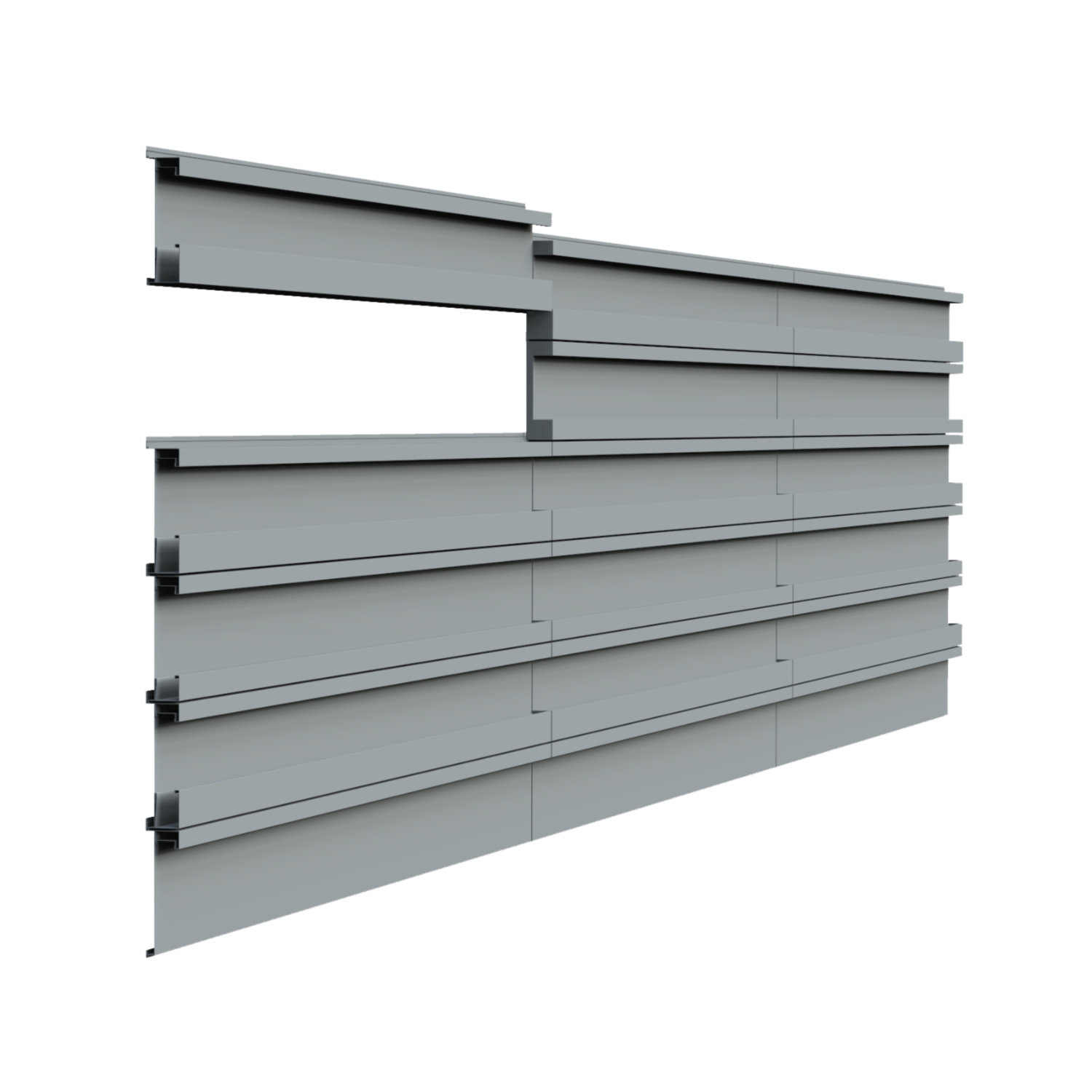 View 3D Rendering Minimal installs both horizontally and vertically. In a horizontal orientation, the panels can include optional continuous planter troughs for living walls. Optional LED lighting is also integrated into these panels.