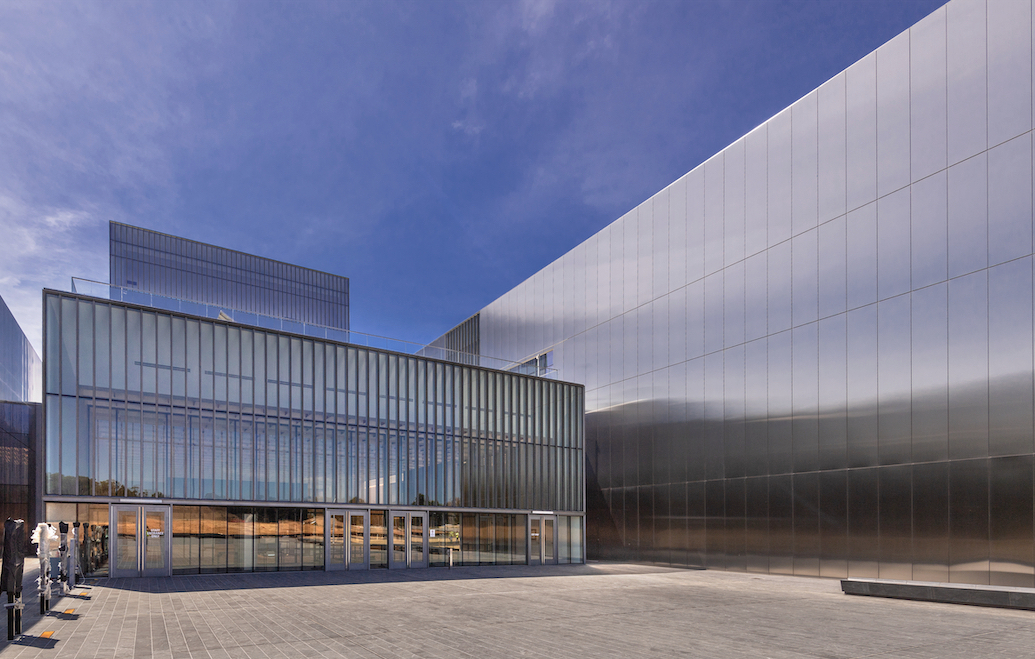 Company Shares Recognition from 2020 Metal Architecture Design Awards
KENNETT SQUARE, PA…Metalwërks®, a leading U.S. manufacturer of precision, high performance metal plate exterior facade systems, integrated curtain wall components, and custom architectural features, recently received industry recognition for its role in the development of the new National Museum of the United States Army. The project secured the top slot for "Smooth Metal Panels" in the 2020 Metal Architecture Design Awards.
"The New National Museum of the United States Army is an impressive structure that certainly deserved this industry recognition," said Stephen Scharr, co-owner and director of business development for Metalwërks. "It was a privilege to be part of the planning and construction of this building, which pays a well-earned tribute to this vital branch of the U.S. military."
Situated just south of Washington, D.C., the 185-thousand-square-foot building is made up of five separate pavilions. Metalwërks played a pivotal role in the development of the building's façade, supplying 110,000 square feet of the company's Arcwall Spline metal wall panels. The panels were three feet wide and up to 20 feet tall, and they were critical in helping the building to create a memorable first impression.
"In collaboration with the design team, the goal with the façade was to mimic the visual of a line of soldiers marching in formation as a unit," Scharr added. "The Arcwall panels help the new museum make quite a statement even before someone walks in the door."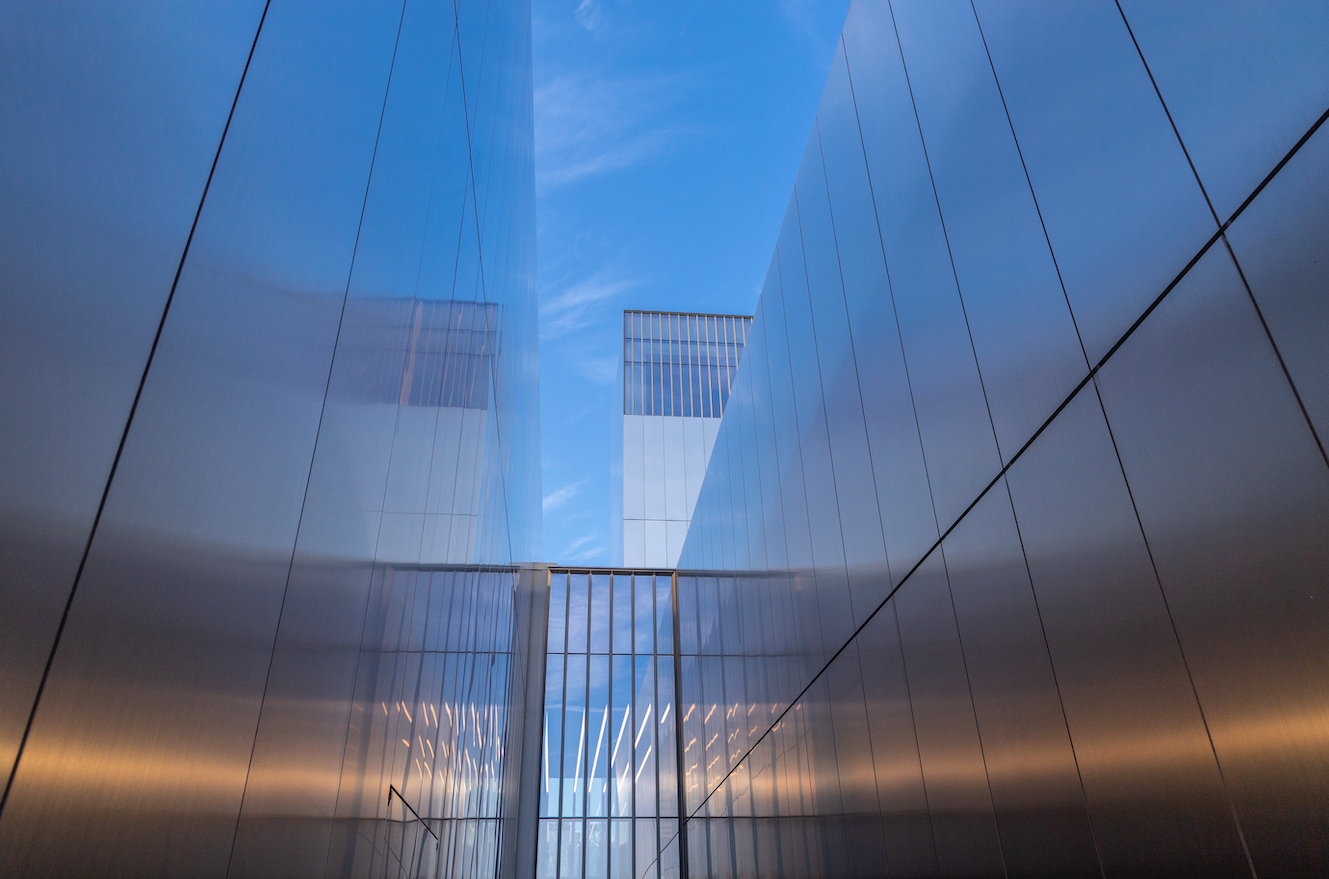 "The interplay between the metal panels and the surrounding trees was far from ideal in terms of how the reflected light revealed any imperfections in the panel surface," said Paul Scharr, president and COO Metalwërks. "Because of this, we took extraordinary measures to eliminate material distortions. In fact, more than one million pounds of stainless steel went into the making of this project."
Arcwall Spline rain screen wall panels are an engineered flat plate assembly comprised of an extruded aluminum frame with an architectural finish face plate. In this case, the face plate was an 11 gauge T316 Stainless Steel #6 Long Grain polished finish.
The use of Arcwall metal panels also enabled the façade of the building to accommodate thermal expansion and contraction based on climate conditions in the area. The Arcwall Spline system allows the metal panels to change and adjust on a layer of structural silicone rather than being directly attached to the panel frame. Inside the joint of the panels, the spline filler also enables the panels to react to changing thermal conditions.
The new National Museum of the Army is scheduled to open in 2020.