Historic, High-Traffic Transit Hub I-95 Corridor Receives Solid Metal Cladding that Performs and Protects 
KENNETT SQUARE, PA, August 30, 2023– Metalwërks, a premier manufacturer of high-performance metal plate exterior façade systems, is proud to announce the inclusion of its Sculpted 3D on the recently constructed parking garage of Connecticut's historic Stamford Station, part of a massive overhaul of this key link in rail traffic in the region. In total, crews installed 66,000 square feet of the bold three-dimensional forms on the facility's exterior. Installation of the unitized façade panels and support steel was performed by Mohawk Construction and Viking Erectors of McMurray, PA.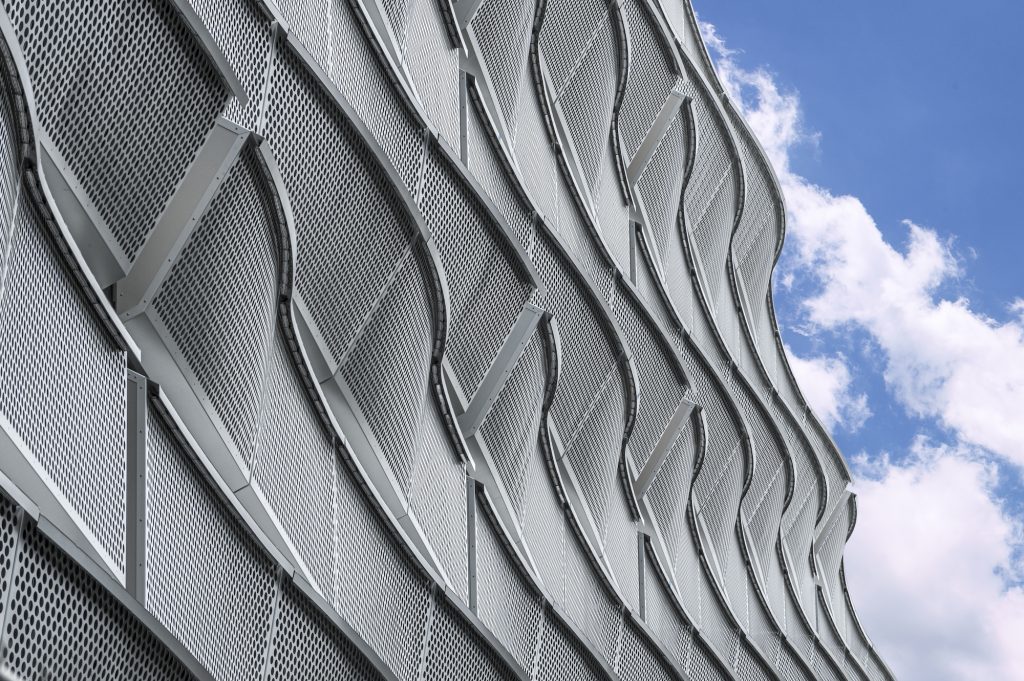 Renowned for its strategic location for commuters into and out of New York's five boroughs and beyond, Stamford Station sees more than $30 million in ticket revenue, 269,000 Amtrak riders, and 8.4 million Metro North riders each year. It also serves as a bus terminal for Greyhound, Peter Pan, and CTtransit. For the station's renovation, the Connecticut Department of Transportation (CDOT) selected Metalwërks as a pre-approved fabricator for the building's façade. After tendering design and cost proposals, Metalwërks was selected by the design-build contractor, Yonkers Contracting, Inc. 
"We were delighted to have such a role in this highly visual project," said Stephen Scharr, president of Metalwërks. "Not only was Sculpted 3D the ideal choice for the dramatic design specified for the garage's façade, but as a solid metal plate, it's a highly resilient choice for the unique climate where New England meets the New York metro area. This site is urban, marine, and adjacent to a major interstate highway and rail line. These conditions check all the boxes for a sustainable and durable solution." 
Sculpted 3D incorporates an innovative unitized internal support system with the perforated architectural cladding. This 100%-solid metal system can be installed over continuous masonry, concrete, or as the outer cladding in a wall assembly. A unique, wave-like visual pattern in unitized assemblies was chosen to be perforated and incorporate an integrated lighting design when installed on the garage. To help power the building, panels also include photovoltaic grids that collect solar energy.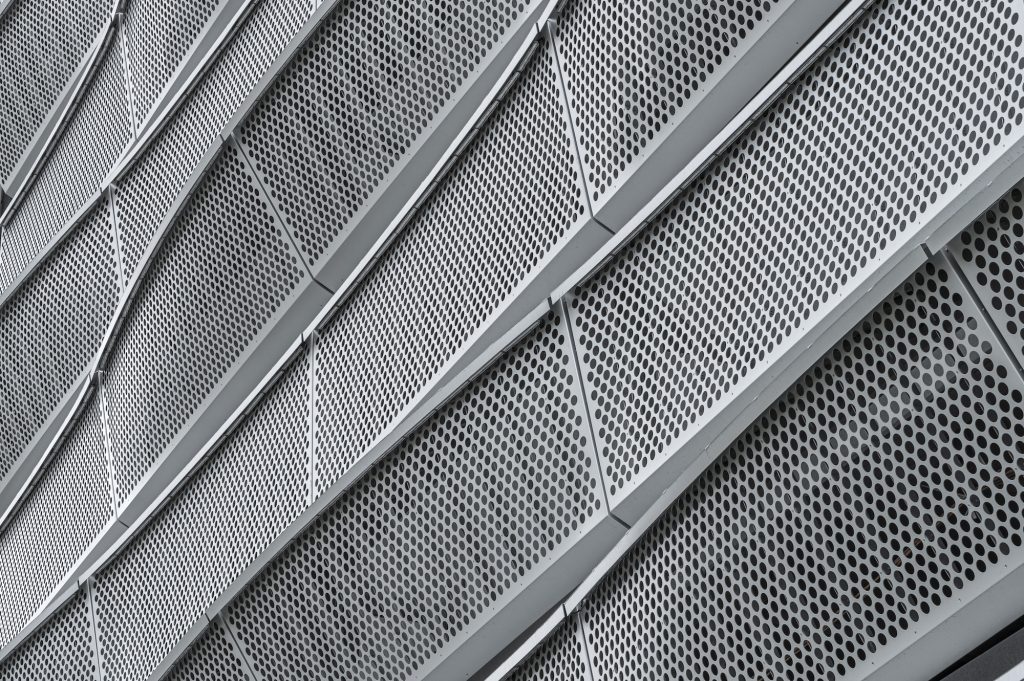 Metalwërks was also tapped to provide the fascia on the station's pedestrian bridge. For that, the company's Arcwall rainscreen wall panels served as the optimal solution. These panels feature a drained and back-ventilated rainscreen that offer stellar performance and high design flexibility. 
Both Metalwërks products resist corrosion, a welcome feature for Stamford Station's proximity to the ocean. The result of the installation is a stunning, dynamic look that inspires. The cladding will be seen by rail passengers and passersby on I-95, with the garage sitting directly between the separated northbound and southbound lanes.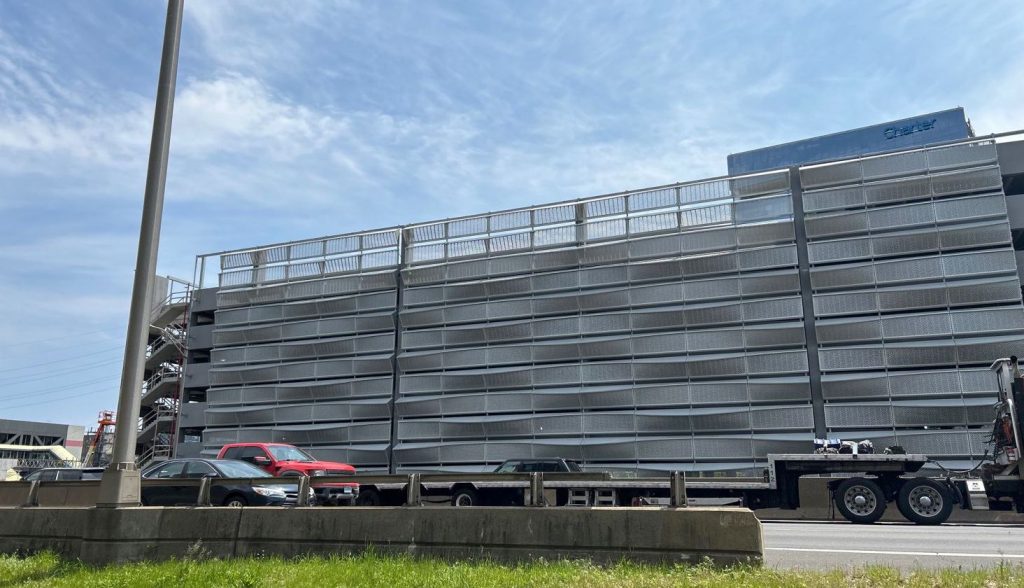 Now open, the station's parking garage and pedestrian walkway will be part of the regular commute for rail and bus commuters for years to come thanks to its inspiring design and resilient solid metal plate composition.