The National Museum of the United States Army building is a 185,000 SF structure owned and soon-to-be operated by the US Army with fundraising arm delegated to a private non-profit group, The Army Historical Foundation (AHF). The buildings and grounds are dedicated to preserving the Army's rich history and housing artifacts, and there are educational exhibits located throughout the building. In tandem, the two organizations will be responsible for operations and management of the building. While the Army owns and operates the Museum, the Historical Foundation will manage the museum store, the café, and special event catering needs.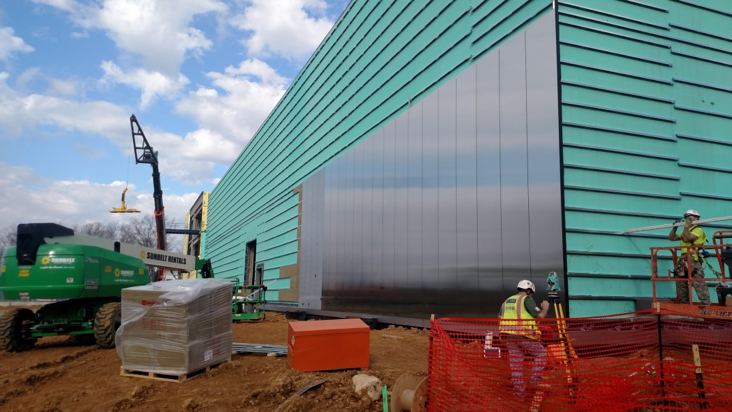 The project is nearing completion, and Metalwërks products are featured on the building's exterior design: 110,000 SF of Metalwërks Arcwall Spline covers most of the exterior walls of the museum. The wall panels are assembled using 36" wide 11 gauge T316 Stainless Steel finished with a #6 long grain polished face plates attached to an engineered extruded aluminum frame. The vertically oriented wall panels feature a laser cut edge for a crisp floating appearance and a recessed spline reveal finished in non-directional satin SS. Many of the panels are 20'0" tall. (735,000 LBS SS and 135,000 LBS Aluminum Frames.)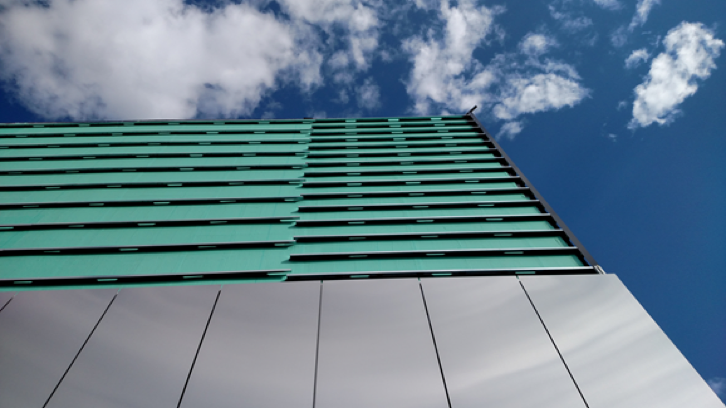 The conventional exterior rain screen wall system is installed over, structural metal studs, exterior grade gyp sheathing covered with a weather resistant air barrier. The panel system including furring, air barrier penetration seals, SS perimeter flashing and thermal insulation is being installed by Tecta America East LLC – Architectural Metals Division based in Glen Rock, PA. The parapet copings are formed 14 gauge T316 SS with a slightly recessed appearance.